Manufacturer and exporter of Fabric and Home Textiles
Duvet Covers
Dyed, Printed and Digital Printed Duvet covers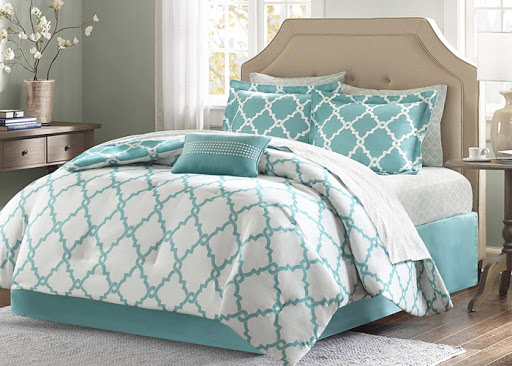 Bed Sets
White, Dyed and Printed Bed Sets and sheet sets
Embroidered Sheet Sets
White, Dyed Embroidered Sheet Sets and Bed Sets
We have been exporting textiles products to all over the world, below are some countries where we have been doing business since long. 
South Africa
South America,
Germany
Netherlands
Switzerland
Canada
America
United Arab Amirates
Kingdom of Saudi Arabia
Moroco
United Kingdom
Belgium etc.
Dovet Covers
Bed Sets
Sheet Sets
Fitted Sheets
Flat sheets
Cushion Covers with Zipper
Cushion Covers without Zipper
Pillow covers
Lined Curtains
Unlined Curtains
Baby Receivers
Fancy Duvet Covers with Tassels
Bolsters
V-Shpape Pillows
Loose Fabric (Packed in Rolls and Bales)
Embroidered Sheet Sets
Being a supplier of wide variety of home textiles and giving out opportunity of employment to hundreds of unemployed labor, we take it as our duty and our responsibility to make sure that we are contributing well towards our society and abiding by all the rules and regulations that are designed to make a society well established.
Below are few policies that we strictly follow in order to create social awareness and we make sure that these policies are followed by at any cost.
SAY NO TO CHILD LABOUR, UNWILLING LABOUR AND AVOIDING EMPLOYEE'S DISCRIMINATION.
MAKING SURE THAT EMPLOYEES ARE GIVEN THEIR RIGHT OF BREAKS BETWEEN WORK AND WORKING HOURS ARE FOLLOWED
PROVIDING HEALTHY AND SAFE WORKING ENVIRONMENT FOR EMPLOYEES
CREATING AWARENESS AMONG ALL EMPLOYEES REGARDING DISCIPLINARY PRACTICES
WE MAKE SURE THAT OUR EMPLOYEES GO THROUGH A QUARTERLY TRAINING CAMPAIGNS
TO SERVE THE SOCIETY IN BEST POSSIBLE WAYS
TO PROVIDE EQUAL AND PERMANENT EMPLOYMENT OPPORTUNITIES TO SKILLED HUMAN FORCE